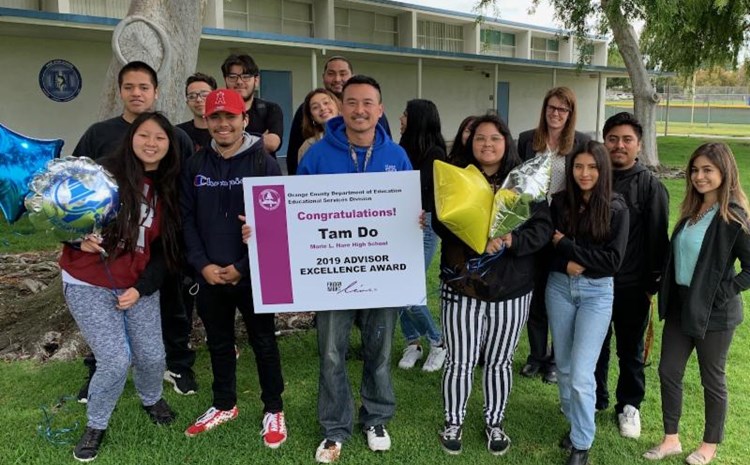 High Honors for Hare High School
Representatives from OCDE surprised Hare High School teacher Tam Do with the 2019 Advisor of Excellence award. Mr. Do was celebrated for his dedication as an advisor for the Hare leadership class and the work that they do alongside the Friday Night Live program.
Hare High School was honored with the CCEA/CDE Model Continuation High School Award at Levi's Stadium in Santa Clara. Hare was one of 31 high schools recognized for the staff's passion and dedication to their students by meeting their academic and socio-emotional needs.