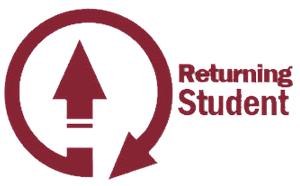 The following students qualify to return to their home high school: *The list is ID # in numeric order. Below the list are school-specific instructions of how to return. 396110 2012560 2014218 2014506 2014754 2014949 …
Principal's Message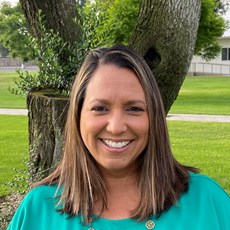 Dear Parents, Guardians, Community Members, Students and Friends:
Welcome to Hare High School and the beginning of a new school year!  We are eager to meet you, get to know you and welcome you to our PACK Family! Here at Hare High, we pride ourselves in providing students with an exemplary education in an accelerated format that allows students to refocus on high school graduation and the attainment of a high school diploma.  Life brings us many obstacles and challenges that can sometimes lead us off course.  At Hare, we support students in working through life's challenges, helping students to process and learn new skills, all while working toward completing Garden Grove Unified School District's rigorous graduation requirements.
2022-2023 Juniors and seniors, high school is a time of self-discovery and a time for you to uncover your strengths and interests. Unlike others, you have experienced adversity and by attending Hare High have already begun the path to renewed sense of self.  We look forward to working with you, witnessing your growth, strength of character, and your desire to learn. No matter how long your tenure with us may be or if you return to your home high school, we have a saying at Hare High, that speaks to the heart of our school and team:  "Once a Husky, Always a Husky". May you all have a wonderful year ahead and know that the Hare High School PACK Family welcomes you!
Mrs. Lydia Machado, Principal
Our School
Hare High School is Garden Grove Unified School District's Continuation High School, providing high school juniors and seniors the opportunity to get back on track with credits to earn their high school diploma from Hare or their home high school. We serve students from all seven GGUSD high schools. With small class sizes, highly trained staff, and a caring atmosphere, Hare provides its students with both academic and socio-emotional supports to graduate ready for their next step into either college or career.
Hare High is a PBIS School, where Hare Huskies are a PACK - We Persevere. We are Attentive, Cooperative, and Kind. Hare High School received Silver recognition status from the California PBIS Coalition in 2019 for our implementation of PBIS. We have also been named a California Model Continuation High School, a three-year title, in 2016, 2019 and 2022.
We provide a variety of enriching and helpful classes, activities, and programs for our students including:
Graphic Design

 

and

 

Med Core CTE classes are offered throughout the day.
Dual Enrollment Courses, where students receive both high school and college level credits due to our partnership with Golden West College.
Our ASB is very active in the community, and partners with

 

OCDE's "Friday Night Live", participating in leadership training opportunities and community service
Our video production class produces a weekly series called "Top Dawg," where students are responsible for writing, producing and filming the show to broadcast to our student body
Hare High works closely with "Project Kinship," a non-profit organization who provides

 

Restorative Practice Intervention Services

 

for our students
GGUSD's Infant and Toddler program is housed at Hare High School, providing free of charge child care for students in our district that have children
We are especially proud to recognize our students for their successes at multiple times throughout the year. Each week, we recognize our "Top Dawg," who is randomly selected from a list of teacher nominations. We also recognize our student of the quarter, where one student is selected from a list of teacher nominations who demonstrated strong academic performance, as well as embracing all elements of the "PACK." In addition, each quarter we award students with Husky Honor Roll, for students who achieve a GPA of 3.0 to 3.49, and Principal's Honor Roll, for students who earn a GPA of 3.5 to 4.0. Quarter Nominees and Principal Honor Roll students are also invited to an awards celebration.
Hare High also offers a variety of parent workshops throughout the year with information on FAFSA applications and a
10 Parent Educational Commandments workshop series.
Hare High is committed to preparing students for a successful transition into college or career! If you have any questions, comments, or concerns, please visit our office.