Alvaro Solorzano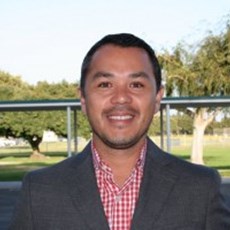 Place of Birth: Central America; San Salvador, El Salvador
Birth Date: July 22, 19??
When I arrived to the states my parents decided to raise my sister and I in the city of Costa Mesa, CA.  I have lived in Costa Mesa for close to 28 years.  I also lived in Santa Ana for about two years.
Education:  I have attended Whittier Elementary School in Costa Mesa, Franklin Elementary School in Santa Ana, Carr Intermediate School in Santa Ana, Costa Mesa High School for intermediate and high school. I also have attended Orange Coast College for an A.A. degree, and completed my mathematics degree at California State University, Long Beach. My experience at CSULB will be forever unforgettable. Working to complete a mathematics degree was the most difficult task I have ever set out to accomplish.  I cried everyday. Yes. I cried everyday. The reward is priceless and endless.
Current Status: I currently live in the city of San Juan Capistrano, CA.
I have a beautiful wife and two beautiful kids, Emma and Emerson.
Hobbies: Surfing, skateboarding, snowboarding, mountain biking, camping, off-road driving in my truck, and of course I can not leave off my passion for playing soccer every week.